Precinct Vision
Our Lady of Mercy Catholic College Burraneer is part of the Eastern Shire Precinct along with De La Salle Catholic College Caringbah and St Aloysius College Cronulla (formerly known as De La Salle Catholic College Cronulla).
Our vision is that Catholic secondary schools in the Eastern shire will be Thriving Catholic Communities through excellent teaching and learning. Families will have the choice of attractive single sex and co-educational pathways characterised by strong Catholicity, parish connection and unique points of difference. The three schools will create an interdependent learning precinct, with active sharing of teacher expertise as well as state of the art specialist learning, creative, performing and sporting facilities. The nurturing of student character is central to the pursuit of excellence and we also aim to provide them with rich co-curricular offerings  where they can pursue their passions. Families in the community are known and supported with wrap-around support services.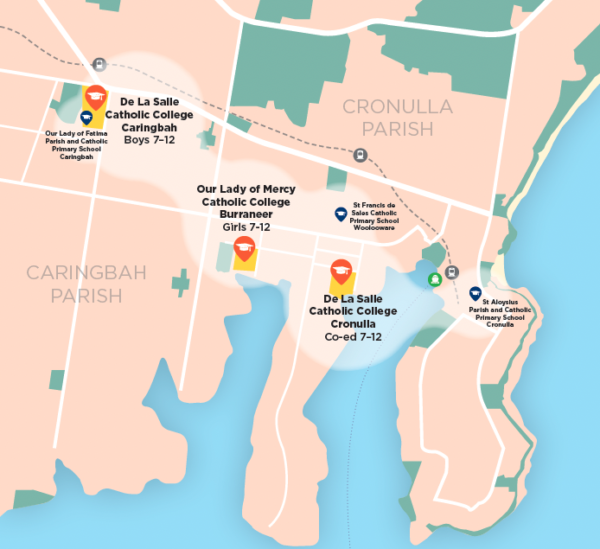 Precinct Structure
Each of the three schools will work together sharing resources, facilities and teaching expertise on an equal basis.