Our school provides opportunities for students, staff and parents to know and celebrate their Catholic faith. This is done through the religious life of our school. Members of our community experience a rich liturgical and prayer life, celebration of the Sacraments, faith formation, social outreach activities, and opportunities to share faith with each other and with youth from other schools in the Archdiocese.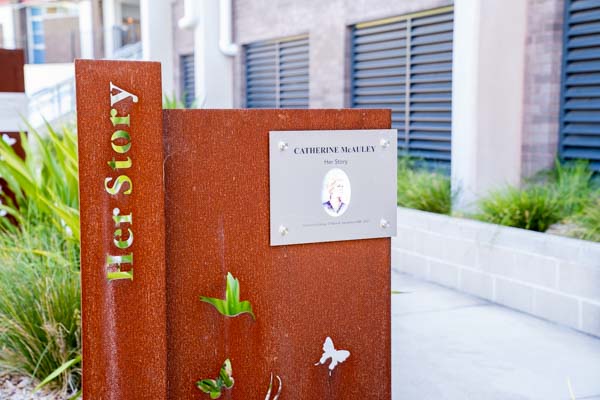 Through the Mercy values of Excellence, Hospitality, Justice, Stewardship, Service, Compassion and Dignity we aspire to live the Christian message, not only in our personal lives, but to also influence our wider social and political community.
We are able to do this through a Mercy service program, a Mercy Action Group, annual reflection days, a Year 10 retreat, immersion experiences, re-enactment of the Stations of the Cross in the parish church, house and college celebrations of the Eucharist and Reconciliation. These experiences are complemented by a rigorous Religious Education program and connected to the families of our students through the work of the Mercy Action Group.