Our modern and welcoming facilities enable our students to engage in both collaborative and independent learning to build the skill sets they need for the future.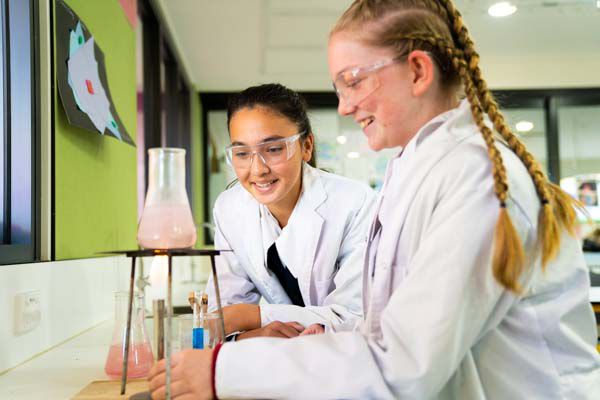 STEM and Science Projects
The state-of-the-art science facilities in the new Catherine Centre enable girls to participate in practical lessons with opening glass doors between rooms allowing for demonstrations and guest speakers. These rooms furthermore extend into the remaining open learning spaces of the Catherine Centre and library making room for STEM projects and access to 3D printers and showcasing of work.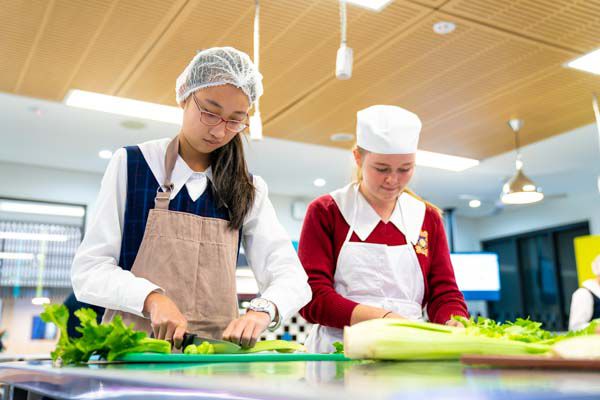 Collaborative Learning Spaces
Our welcoming learning areas are well designed with break out spaces for students to work collaboratively. Optimal learning for girls occurs when they work interdependently. Contemporary furniture combined with modern technology allows for learning to include discussion, team-work and comfort.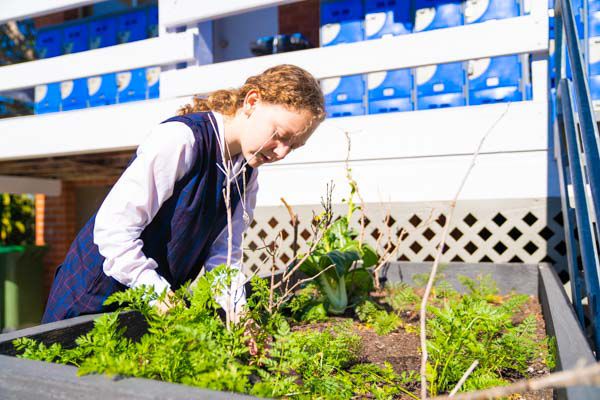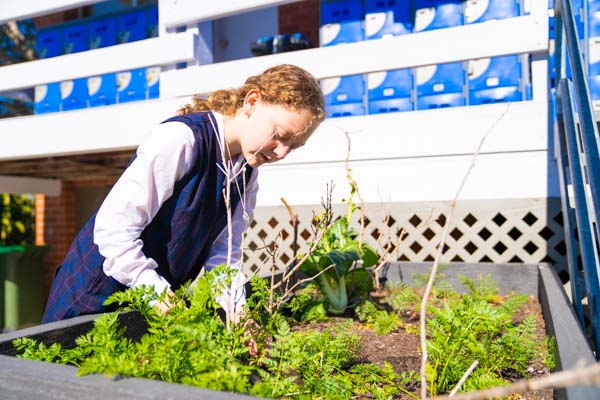 Outside Learning Opportunities
The college offers an array of outside learning opportunities. From sporting facilities such as a pool, basketball court, outside gym equipment to composting and gardening. These outdoor spaces nurture sporting excellence and teamwork and ensure that students have the opportunity to physically participate in sport and outdoor pursuits.