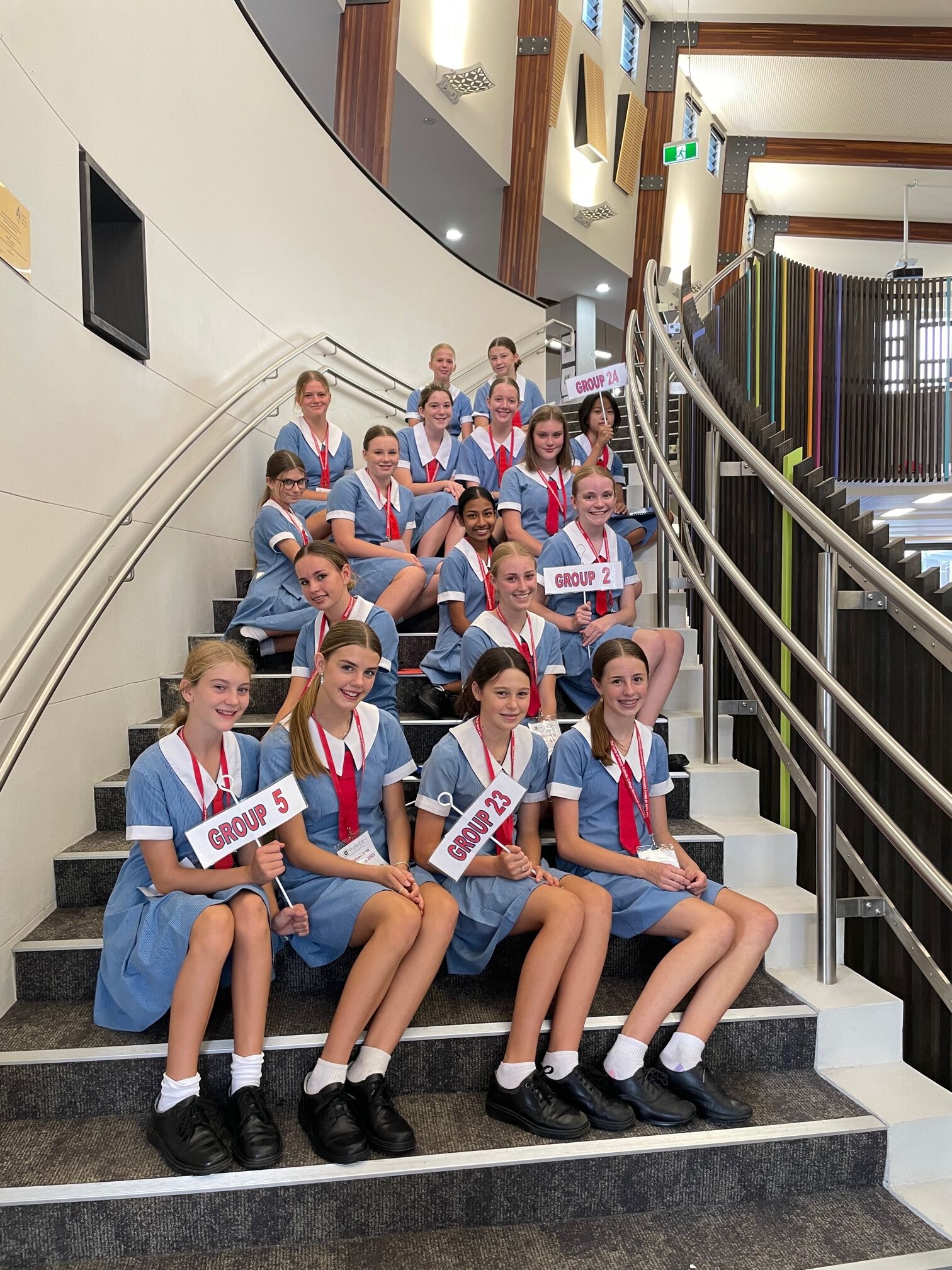 In addition to our Open Day, tours are a great way of discovering what Our Lady of Mercy Catholic College Burraneer (OLMC) has to offer you and your family. Join us for a guided tour of our campus and learn about our college, see our facilities and witness classes in action.
The tour showcases our facilities including the new Catherine McAuley Centre, which houses our state of the art science laboratories, technical and applied sciences specific work rooms, food technology facilities and ultra modern open learning spaces in our expansive library. Our multi-purpose Mercy Centre, specialises in creative and performing arts rooms, complete with sprung floors for our dance troupe and a recording studio. Our beautiful college grounds also include an outdoor 25m swimming pool and full size multi-purpose basketball court.
There is also an opportunity to hear about our extensive co-curricular activities including sport, music, drama and public speaking and debating. End the tour with a morning tea and a chat with our leadership team.
For further information about the next available tour, please email us, call (02) 9544 1966.
College Tours can also be booked online by clicking on this link.
We look forward to welcoming you and your daughter to Our Lady of Mercy Catholic College Burraneer.